Adoration 12-6 PM; Confessions at 5 PM, Benediction at 6 PM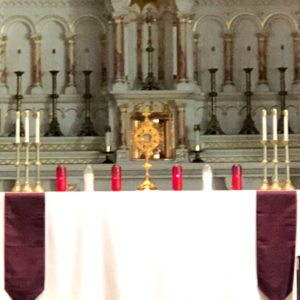 Join us each Wednesday to adore our Lord in the Blessed Sacrament!
This is the perfect opportunity to spend time with Our Lord. If you want to change your life, there is no better way than this!
You can also go to confession after 5, and stay for Benediction at 6!