Holy Family Roman Catholic Church
South Deerfield, MA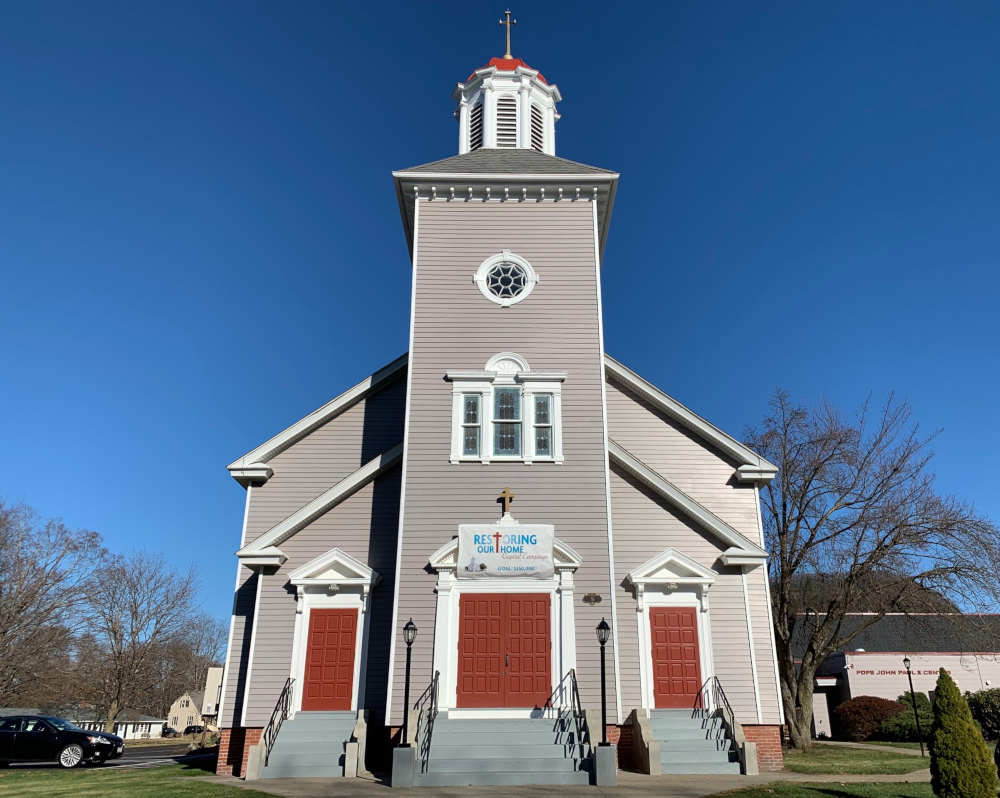 Join Us
Visitors are always welcome to join us for Mass or Confession.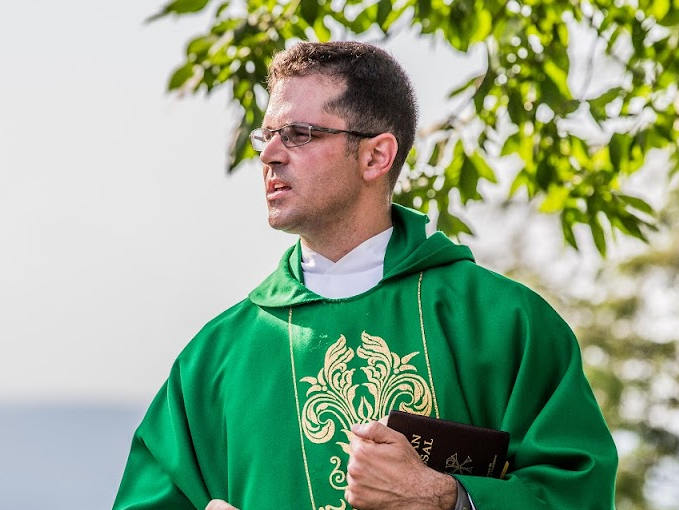 Mass Schedule
Vigil (Saturday) 4pm
Sunday 8am and 10:30am
See our complete Liturgy Schedule for all Mass and Confession times.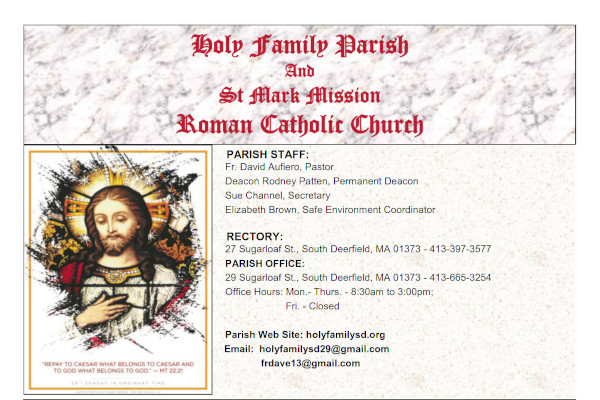 Notices
The Diocese of Springfield recently lifted the mask policy and requires that clergy and laity wear masks per the directives of the local town and for Holy Communion. Since Deerfield has lifted the mandate and the Diocese no longer has any directive in place, masks do not have to be worn in church. It is now up to the individual. This applies to both St. Mark and Holy Family. Also, welcome back HOLY WATER!! One gentleman said to me last Sunday: "Father, I haven't blessed myself with holy water in 2 years!" Things are looking up!
Below you will find a link to an Action Alert regarding the pending Physician Assisted Suicide Bill here in Massachusetts. The Bill is getting dangerously close once again to passing in the State Senate. This LINK offers an easy way for you to contact your legislators. Please consider contacting your legislators about this bill – […]
They are in great need of the following medical supplies. Please be compassionate to the suffering of Ukrainian people, soldiers, civilian and children who are suffering from Russian Genocide of Ukrainian nations. Medical and food supplies, clothes and baby items (list below) are greatly needed. Also, monetary donations would be helpful in order to send […]
The heart of a parish is the Eucharist,
but the parish family is the body that makes it a unique and vibrant community with an exciting parish life. Our parish offers a variety of ways to be part of that communal family in addition to the celebration of the sacraments.
Our Renovation
See photos of Holy Family Church's transformation, and the fantastic results!
Sacraments and Worship
Through the Sacraments, God gives us His Life, enabling our ultimate happiness and the eternal reward of Heaven. In return for this great gift, we give Him worship.