Holy Family Roman Catholic Church
South Deerfield, MA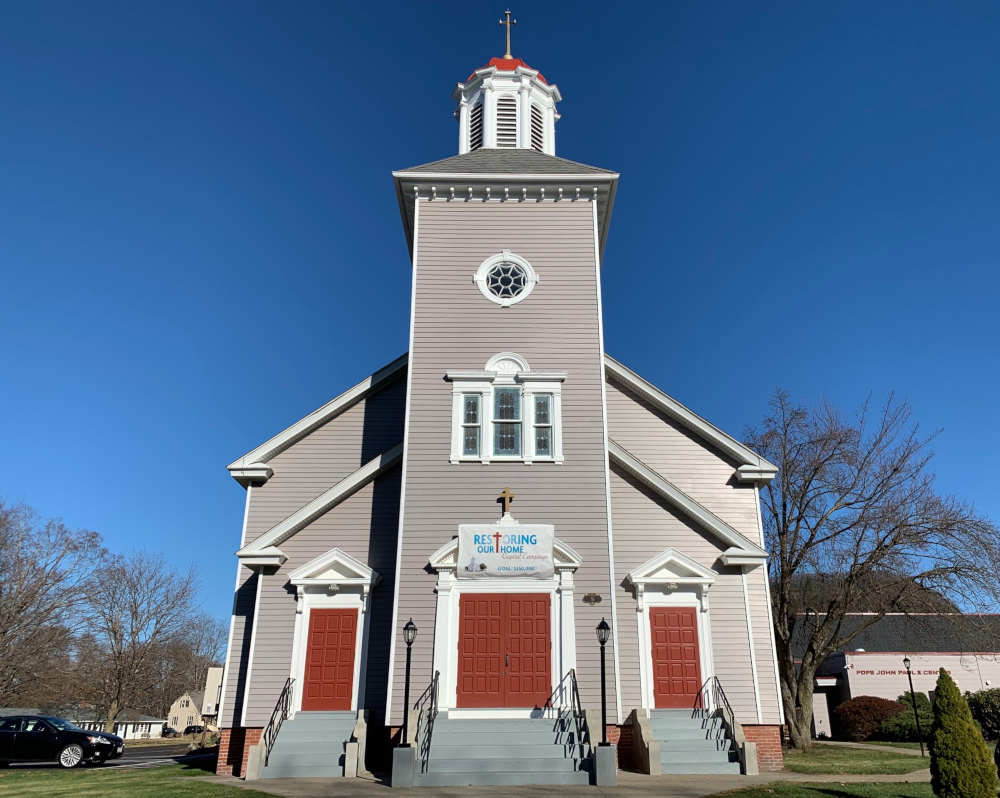 Join Us
Visitors are always welcome to join us for Mass or Confession.
Mass Schedule
Vigil (Saturday) 4pm
Sunday 8am and 10:30am
See our complete Liturgy Schedule for all Mass and Confession times.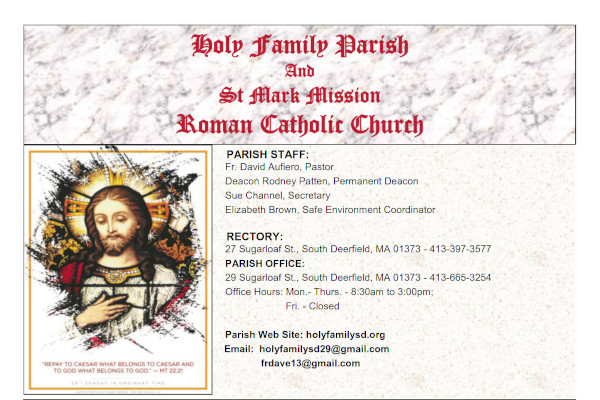 Notices
Read the new COVID Directives (Sep. 18 2020)
We are currently OPEN for the public celebration of Mass! Our Mass times will follow the normal schedule: Mon-Thurs 8am; First Friday 8am; Saturday 4pm and Sunday 8am and 10:30am. Please be aware of the following when you come to Mass.
Masks must be worn – unless you have a medical condition
Folks must sit 6ft apart (social distance seating is marked on the pews for reference)
Only 40% capacity is allowed at this time – which means we can fit roughly 50-75 people (including families who may sit together).
If wearing gloves, they must be removed to receive Holy Communion
If not receiving Holy Communion please come in the Communion line anyway for a blessing
Hand Sanitizer is available at all entrances of the church – please utilize it upon entering and exiting.
Following each Mass, the church is cleaned
We hope that you will join us and I look forward to seeing you!
Watch Mass Online
You can watch our livestreamed Masses (or recordings after the live stream) on our Facebook Page.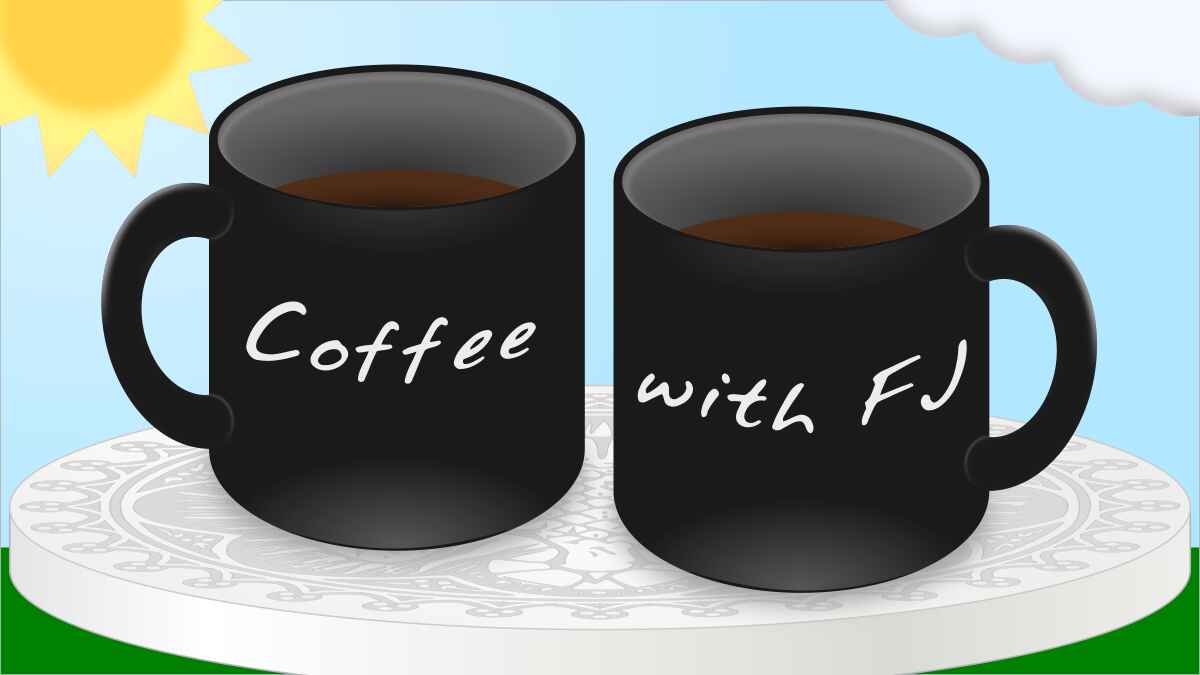 New episodes Friday mornings!
The heart of a parish is the Eucharist,
but the parish family is the body that makes it a unique and vibrant community with an exciting parish life. Our parish offers a variety of ways to be part of that communal family in addition to the celebration of the sacraments.
Our Renovation
See photos of Holy Family Church's transformation, and the fantastic results!
Sacraments and Worship
Through the Sacraments, God gives us His Life, enabling our ultimate happiness and the eternal reward of Heaven. In return for this great gift, we give Him worship.