Holy Family Roman Catholic Church
South Deerfield, MA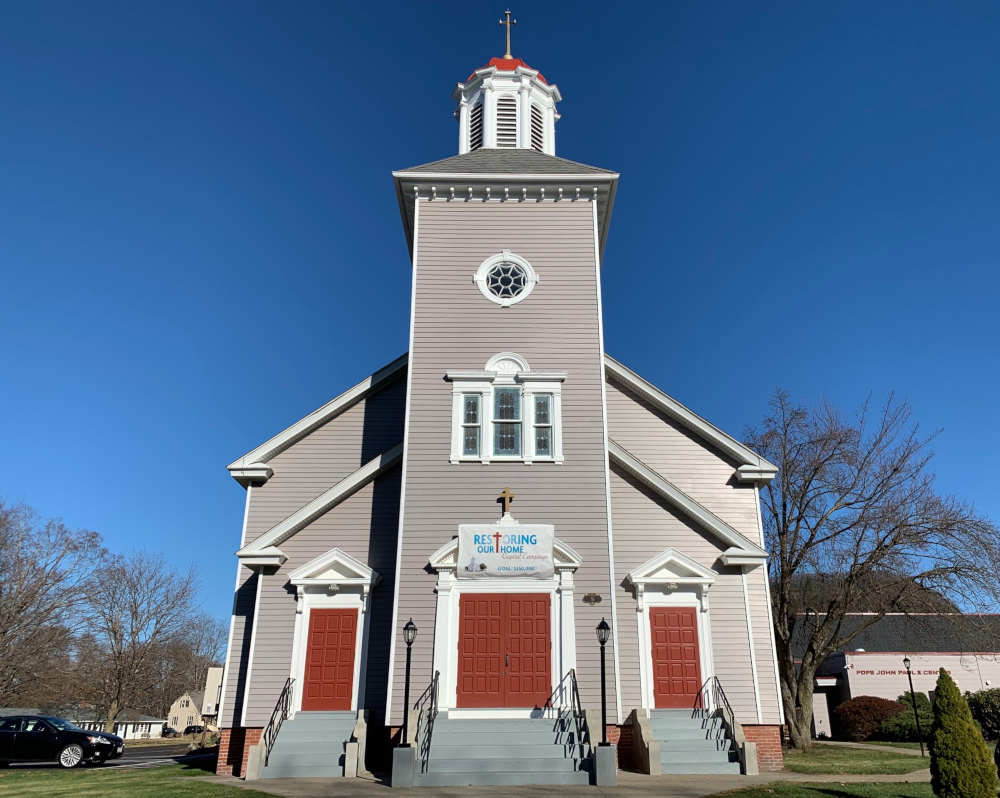 Join Us
Visitors are always welcome to join us for Mass or Confession.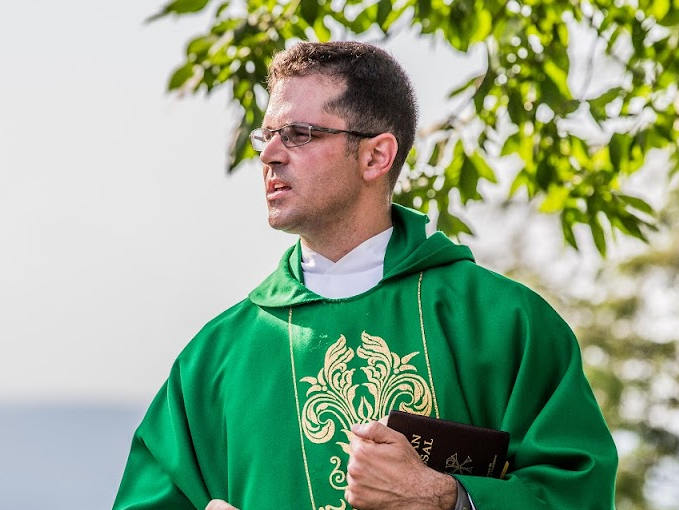 Mass Schedule
Vigil (Saturday) 4pm
Sunday 8am and 10:30am
See our complete Liturgy Schedule for all Mass and Confession times.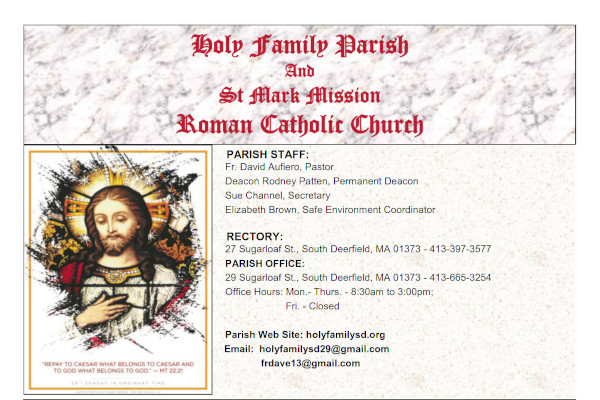 Watch this video for information on the upcoming Eucharistic Congress (March 4, 2023)! The link below has a transcript of the video for those who prefer to read.
On September 11, 2022 "The Stanley Kawecki Memorial Scholarship Golf Tournament", was held at the Northfield Golf Club. The Knights of Columbus Council 15197 has held this annual event since 2016 (with exception during 2 years of COVID), to raise money for "The Stanley Kawecki Memorial Scholarship". In memory of our Grand Knight Stanley […]
The heart of a parish is the Eucharist,
but the parish family is the body that makes it a unique and vibrant community with an exciting parish life. Our parish offers a variety of ways to be part of that communal family in addition to the celebration of the sacraments.
Our Renovation
See photos of Holy Family Church's transformation, and the fantastic results!
Sacraments and Worship
Through the Sacraments, God gives us His Life, enabling our ultimate happiness and the eternal reward of Heaven. In return for this great gift, we give Him worship.