June 11, 10:30 AM (2023)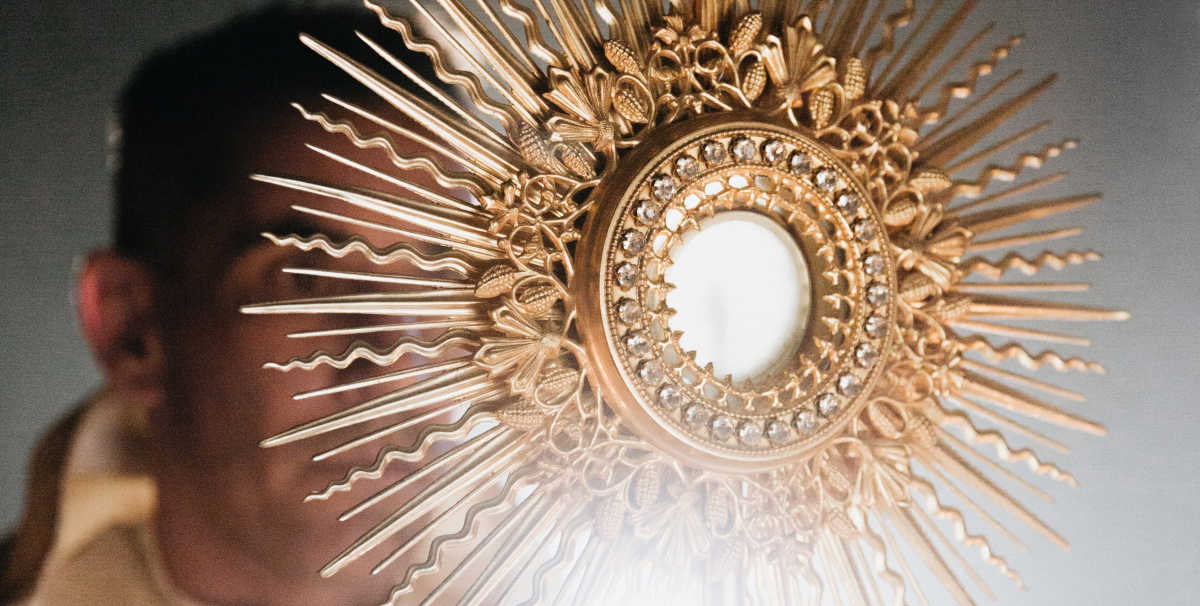 On Corpus Christi, June 11, after the 10:30am Mass, we will have a Euchairstic Procession from Holy Family Parish to the Center of South Deerfield. We will have benediction, with a light reception to follow. All are welcome.
Please watch this video (https://players.brightcove.net/802593642001/y6FLiIa0f_default/index.html?videoId=6301867394001) from the Knights of Columbus about how to participate in a Eucharistic Procession.
The video and other information about the Eucharist can be found on the Knights of Columbus website:
https://www.kofc.org/en/who-we-are/our-faith/eucharist.html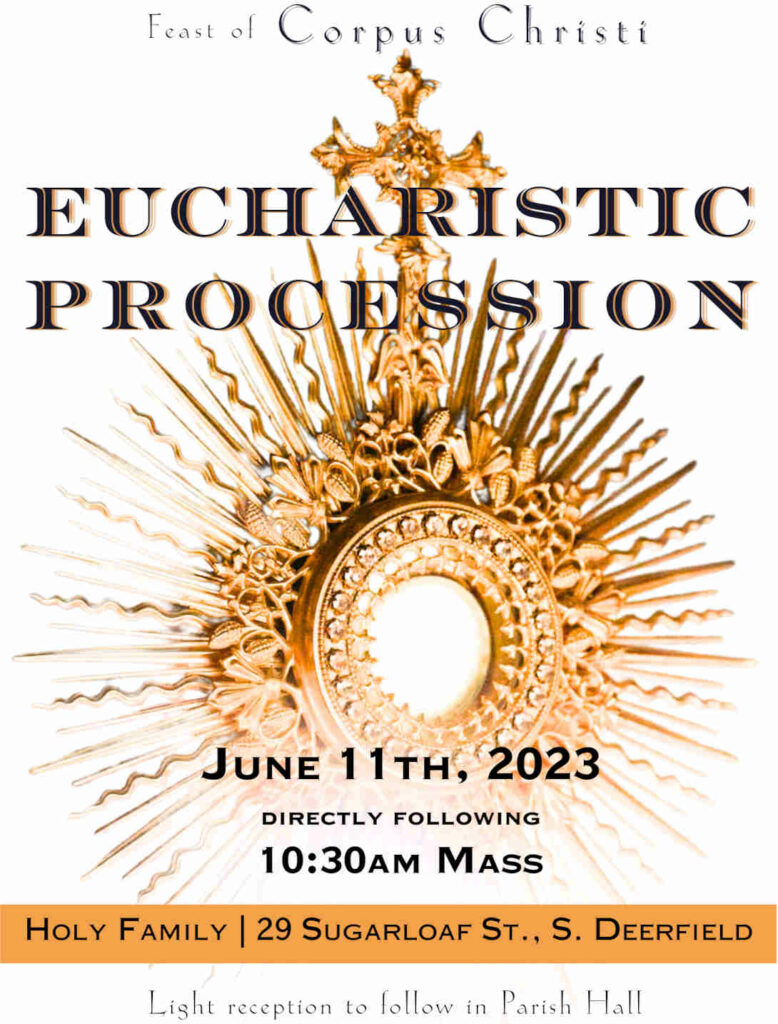 Where:
Holy Family Church