Friends: as a community of faith, we believe that we have the duty to support one another in all aspects of life. As St. Paul so rightly notes, when one member of the body suffers, the whole body suffers. It is time, therefore, that we do something to unite us as a faith community to show our support for those who are helping sustain us in this time of great trial.
Therefore, I am inviting you to the Holy Family Parish "Faith and Fitness Challenge". The idea is to combine healthy living with the health of our souls in support of others. We want our friends in the community to know that we are praying for them.
How it Works
Get out of your house and move … walk, run, ride a bike … log your miles. Use the time spent moving to pray for those who continue to fight this disease, who are working for us, who have loved ones to care for … healthcare workers, government officials, truck drivers, employees of gas stations, convenient stores, markets, restaurants, and so on.
How can we pray?
May is dedicated to our Blessed Mother Mary … for every ½ mile, say one decade of the rosary … a 2.5 mile walk would equal one rosary. Other ways of prayer are perfectly acceptable, for example the Divine Mercy Chaplet, the Lord's Prayer, the Glory Be… the Litany of Trust, the Litany of the Sacred Heart, the Litany of the Blessed Virgin Mary … or your own spontaneous words are perfectly acceptable.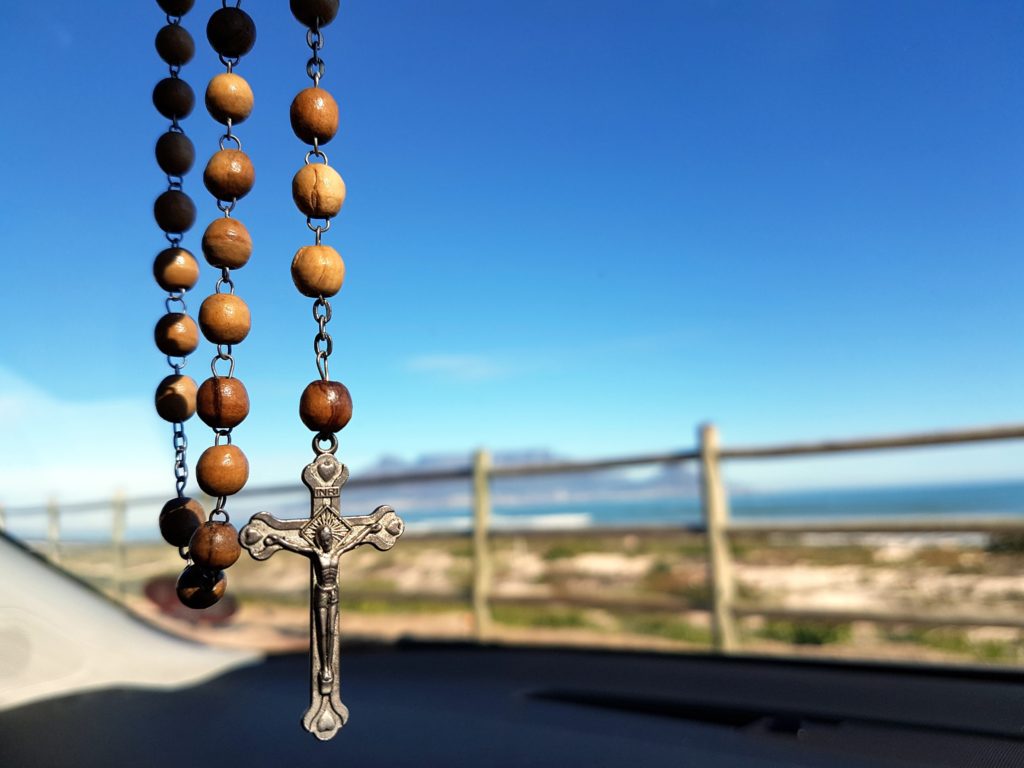 Can't get out?
No problem, you can also use the time spent in your car or at home doing some activity – cleaning, gardening – just log your time spent or miles driven and your prayer.
How to Sign Up
Sign up here with your name and email and pledge your mileage or time.
Each time you get out and complete a challenge activity, return to the website, log in and record your activity, mileage/minutes and your prayers. It is that simple.
Incentives
The person with the most mileage by May 31, 2020 will receive a $50 gift card to GianniFigs Restaurant in South Deerfield, MA. (If you are from far away, we will figure something out!)
The person with the most minutes will receive a reserved pew at the 4pm Christmas Eve Mass at Holy Family Parish on 24 December 2020.
Both will receive 2 free tickets to the Holy Family Parish Summerfest Picnic – tentatively scheduled for 28 June 2020
Winners will be announced on the website and facebook by Monday June 8, 2020